RF-SMART enables retailers to execute on the omni-channel vision with powerful, real-time inventory and fulfillment functionality.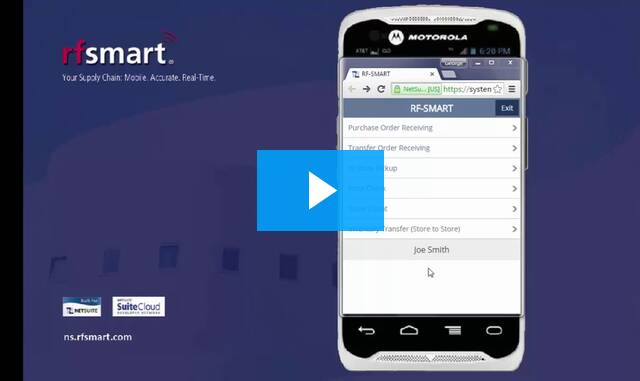 Can You Relate to These Industry Needs?
Do you need to improve your multi-channel fulfillment capabilities?
Is your inventory accurate and visible to your organization and your customers?
Do your associates have the right tools to accurately receive, count and maintain inventory?
Is transferring merchandise between stores and warehouses easy … or a hassle?
Our Retail Inventory Management package helps you meet today's omni-channel requirements by providing core inventory and retail-specific functionality for your operations. In a competitive and rapidly changing retail world, these capabilities are important for small and large retailers alike:
In-Store Pick-Up
Item Price Check
Multi-Item Inventory Transfer
Supervisor Count
Store Count
Stock Count
Additional Solutions
Pre-allocation & Distribution – Automatically allocate and distribute items to retail stores
Store Leveling – Make real-time inventory leveling decisions with the ability to automatically transfer inventory between retail stores
Replenish Location with Transfer Order – Review inventory requirements for a location and then create a transfer order to fulfill those requirements
Certified Data Collection Hardware – Provide the best user experience for your workforce
Utilizing real-time inventory updates, Planet Dog has been able to increase their inventory accuracy dramatically.
Planet Dog